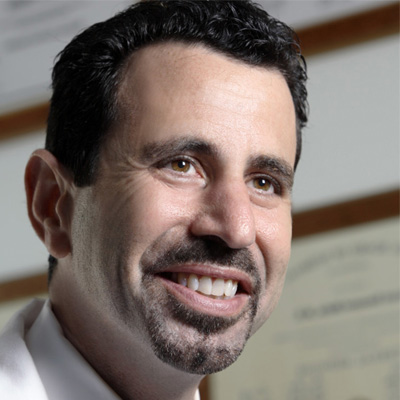 Gerard Mullin, MD, MS, CNSP
Dr. Gerard E. Mullin is a board-certified internist, gastroenterologist, and nutritionist.  He is an associate professor of medicine and has served as the chair of the Nutrition Advisory Committee for The Johns Hopkins Hospital since 2009. Dr. Mullin has accrued over 30 years of clinical experience in the fields of gastroenterology and nutrition and he earned a master's degree in human nutrition while in practice in 1994.
Dr. Mullin is regarded as an authority in integrative gastroenterology and nutrition and he is the author of several professional desk reference and trade books. Dr. Mullin teaches medical professionals at international conferences on the role of nutrition and lifestyle and the gut microbiome in digestive health and weight control.
Dr. Mullin was the youngest person to receive an honorary membership from the American Dietetic Association in 2009. He also received the Grace A. Goldsmith award presented by the American College of Nutrition in November 2011. This special award acknowledges a scientist who is under the age of 50 years, for significant achievements in the field of nutrition.
He is a founding member and chair of the American Board of Integrative Medicine, serves on a number of nutrition exam committees and boards, and serves as Vice-Chair for the Obesity Metabolism and Nutrition section of the American Gastroenterology Association. Dr. Mullin also serves on the editorial board of numerous professional journals for gastroenterology, nutrition, and integrative medicine.