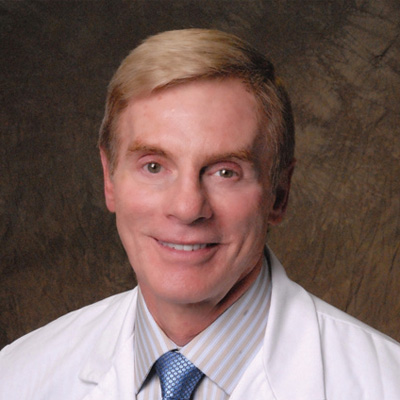 Mark Houston, MD, MS, MSc, ABAARM, FACP, FAHA, FASH, FACN, FAARM, DABC
Dr. Houston graduated from Vanderbilt Medical School and completed his medical training at the University of California, San Francisco. He is board certified by the American Board of Internal Medicine, the American Society of Hypertension (ASH) and the American Board of Anti-Aging Medicine (ABAAM). He also completed two Masters of Science degree in Human Nutrition from the University of Bridgeport, Connecticut and Metabolic and Nutritional Medicine from the University of South Florida in Tampa.
Dr. Houston has published over 180 articles and scientific abstracts. He is the author of four books on nutritional medicine and he is presently Associate Clinical Professor of Medicine, Vanderbilt University School of Medicine, and Director of the Hypertension Institute, Saint Thomas Hospital in Nashville, Tennessee. He is also on the part-time faculty at George Washington University School of Medicine.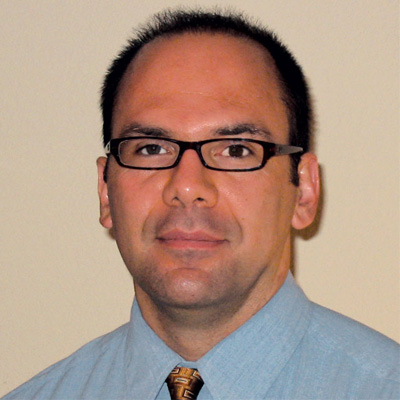 Alex Vasquez, DC, ND, DO, FACN
Dr. Alex Vasquez holds three doctoral degrees from accredited American Universities, including Doctor of Chiropractic from the University of Western States, Doctor of Naturopathic Medicine from Bastyr University, and Doctor of Osteopathic Medicine from the University of North Texas Health Science Center.
He is the author of 15 textbooks, including Integrative Orthopedics, Functional Inflammology, Antiviral Strategies, Mitochondrial Nutrition, and Functional Medicine Rheumatology.
Dr. Vasquez has also written more than 100 letters and articles for various professional magazines and medical journals such as the Journal of the American Osteopathic Association, Journal of the American Medical Association, British Medical Journal, Alternative Therapies in Health and Medicine, and Arthritis and Rheumatism (the official Journal of the American College of Rheumatology).
As the Director of the Medical Board of Advisors for Biotics Research, Dr. Vasquez has worked closely with Biotics Research for over 10 years in order to formulate new products and clinically study their efficacy in order to verify their beneficial use in clinical practices around the world.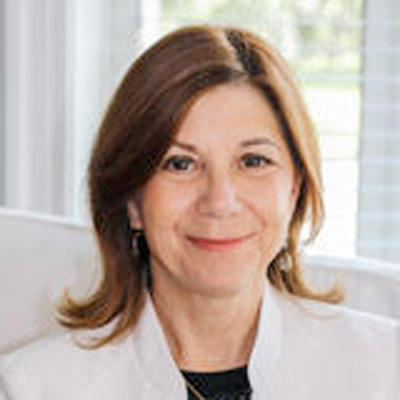 Kathleen O'Neil-Smith, MD, FAARM
Dr. Kathleen O'Neil-Smith is an internationally recognized expert, educator, clinician, and medical consultant in the field of integrative medicine (IM). She is best known for her expertise in personalized integrative therapies for underlying chronic issues that keep people from feeling healthy and vibrant.
Dr. O'Neil-Smith completed an internship in pathology at Massachusetts General Hospital, followed by an internship and residency in Internal Medicine at the Brigham and Women's Hospital in Boston.
In 2008, she completed a two-year fellowship and board certification in regenerative medicine through A4M, the American Academy of Anti-Aging and Regenerative Medicine.  In addition, she trained in a stem cell fellowship at A4M and a TBI fellowship at AMMG.  She has also been on the faculty at Tufts University and Boston University School of Medicine. She competed as a member and later coach, of the United States Women's National Rowing Team and continues to race competitively every year at the renowned Head of the Charles Regatta in Boston.
Dr. O'Neil-Smith is a compassionate, innovative, inspirational physician and thought leader, committed to excellence and dedicated to offering the most cutting-edge safe therapies to her patients.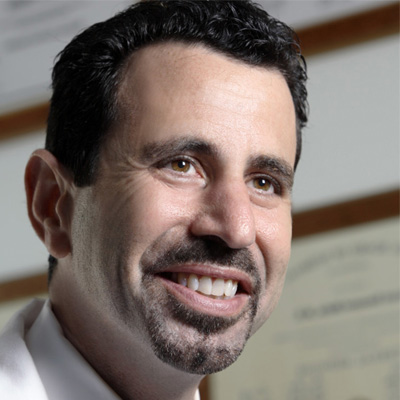 Gerard Mullin, MD, MS, CNSP
Dr. Gerard E. Mullin is a board-certified internist, gastroenterologist, and nutritionist.  He is an associate professor of medicine and has served as the chair of the Nutrition Advisory Committee for The Johns Hopkins Hospital since 2009. Dr. Mullin has accrued over 30 years of clinical experience in the fields of gastroenterology and nutrition and he earned a master's degree in human nutrition while in practice in 1994.
Dr. Mullin is regarded as an authority in integrative gastroenterology and nutrition and he is the author of several professional desk reference and trade books. Dr. Mullin teaches medical professionals at international conferences on the role of nutrition and lifestyle and the gut microbiome in digestive health and weight control.
Dr. Mullin was the youngest person to receive an honorary membership from the American Dietetic Association in 2009. He also received the Grace A. Goldsmith award presented by the American College of Nutrition in November 2011. This special award acknowledges a scientist who is under the age of 50 years, for significant achievements in the field of nutrition.
He is a founding member and chair of the American Board of Integrative Medicine, serves on a number of nutrition exam committees and boards, and serves as Vice-Chair for the Obesity Metabolism and Nutrition section of the American Gastroenterology Association. Dr. Mullin also serves on the editorial board of numerous professional journals for gastroenterology, nutrition, and integrative medicine.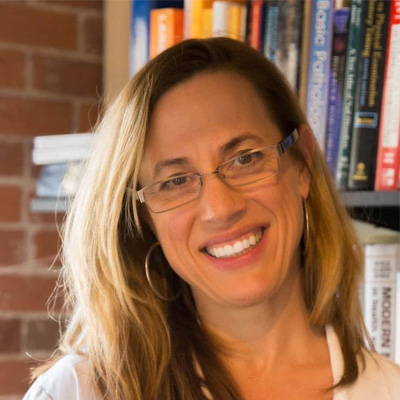 Kara Fitzgerald, ND, IFMCP
Dr. Fitzgerald received her doctorate of naturopathic medicine from National College of Natural Medicine in Portland, Oregon. She completed the first CNME-accredited post-doctorate position in nutritional biochemistry and laboratory science at Metametrix (now Genova) Clinical Laboratory under the direction of Richard Lord, Ph.D. Her residency was completed at Progressive Medical Center, a large, integrative medical practice in Atlanta, Georgia. Dr. Fitzgerald is lead author and editor of Case Studies in Integrative and Functional Medicine, a contributing author to Laboratory Evaluations for Integrative and Functional Medicine and the Institute for Functional Medicine's updated Textbook for Functional Medicine. She has been published in numerous peer-reviewed journals. Dr. Fitzgerald is on faculty at the Institute for Functional Medicine, and is an Institute for Functional Medicine Certified Practitioner. She regularly lectures internationally for several organizations and is in private practice in Sandy Hook, Connecticut.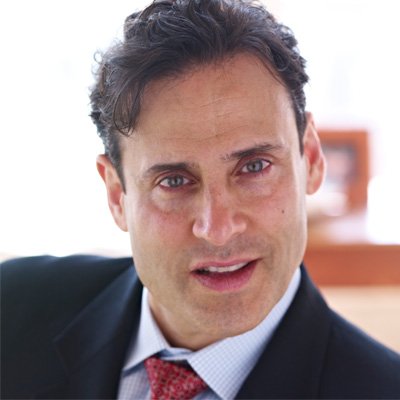 Robert G. Silverman, DC, MS, CNS, CCN, CSCS, CKTP, CES, CIISN, DACBN, DCBCN, HKC, FAKTR
Dr. Robert G. Silverman is a chiropractic doctor, clinical nutritionist, international speaker and author of, "Inside-Out Health: A Revolutionary Approach to Your Body," an Amazon No. 1 bestseller in 2016. The ACA Sports Council named Dr. Silverman "Sports Chiropractor of the Year" in 2015. His extensive list of educational accomplishments includes six different degrees in clinical nutrition. Dr. Silverman also maintains a busy private practice as founder of Westchester Integrative Health Center, which specializes in the treatment of joint pain using functional nutrition along with cutting-edge, science-based, nonsurgical approaches.
Dr. Silverman is a seasoned health and wellness expert on both the speaking circuits and within the media, as well as a frequent health expert contributor on national blogs such as Consumer Health Digest. He has appeared on FOX News Channel, FOX, NBC, CBS, CW affiliates as well as The Wall Street Journal and NewsMax, to name a few.
He was invited as a guest speaker on "Talks at Google" to discuss his current book. As a frequent published author in peer-reviewed journals and other mainstream publications, including Thrive Global, Integrative Practitioner, MindBodyGreen, Health Radar, Muscle and Fitness, The Original Internist and Holistic Primary Care journals, Dr. Silverman is a thought leader in his field and practice.